HEALTH and SAFETY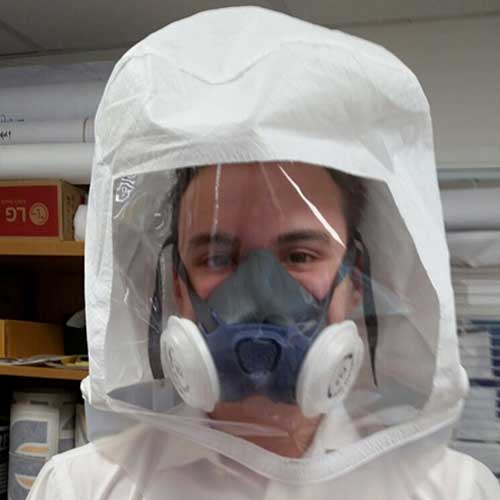 We are proud of our safety record.
SafeWise were retained to provide JA Burke Construction Ltd with general and construction specific health & safety advice back in 2013.

Over the past 5 years we have been impressed with JA Burke's commitment to the continual improvement of their Health & Safety Management Systems. In addition to their proactive health & safety management style, they are committed to investing in their staff with health & safety training being given the same attention as their competency training requirements.

SafeWise carry out regular safety inspections on JA Burke's sites. Their safety file and site management reports regularly return scores in excess of 95%.

Sean Tennant TECH iosh Director
J A Burke believe we have a duty to safeguard the health and safety of all our staff and site visitors.
We see this as an ongoing responsibility with initiatives that do not just meet legal requirements, but put us at the forefront in this field.
We were one of the first companies in the country to introduce universal Occupational Health provision. This is run in partnership with nurse-led occupational health provider Building Health.
Education and communication are essential in ensuring we create an environment and procedures that are safe for all and risk management plays a crucial role in every project.
Our ratio of foremen to operatives always exceeds the basic legal requirement and we have more Phase Three tested staff than many other companies in our sector.
We ensure all operatives are FaceFit tested and furthermore are re-tested on half face Press to Check masks following feedback from site operatives and managers. To facilitate this expanded testing a number of employees were trained as Qualitative Face Fit Testers and accredited by Fit 2Fit.
First Aid training is ongoing for both office staff and site operatives. Currently one in four of our workforce has undergone first aid training and in addition we have introduced a Mental Health Awareness Training Programme where we aim to have one in ten employees fully trained by end 2019.