CONSIDERATE CONSTRUCTORS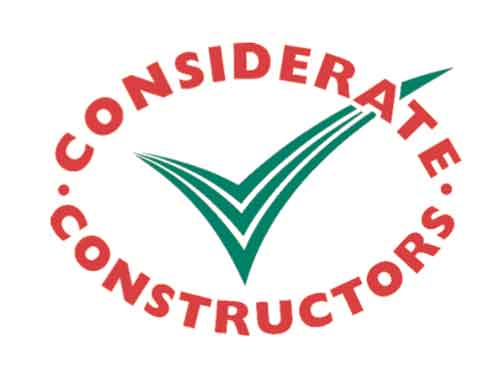 We are proud to be Considerate Constructors.
I would have no hesitation in recommending J A Burke Construction Limited for suitably sized groundworks projects.
Jim Drury
Managing Director Arc Bauen
JAB is part of the Considerate Constructors Scheme and abides by the Code of Considerate Practice which encourages best practice beyond statutory requirements.
The Code concerns the following areas of concern: Appearance – ensuring sites are professional and well managed; Environmental Concerns such as sustainability, minimising waste, protecting the landscape, wildlife and water courses; Safety – ensuring high levels of safety for everyone and Valuing the Workforce through respect, education and high health and welfare standards.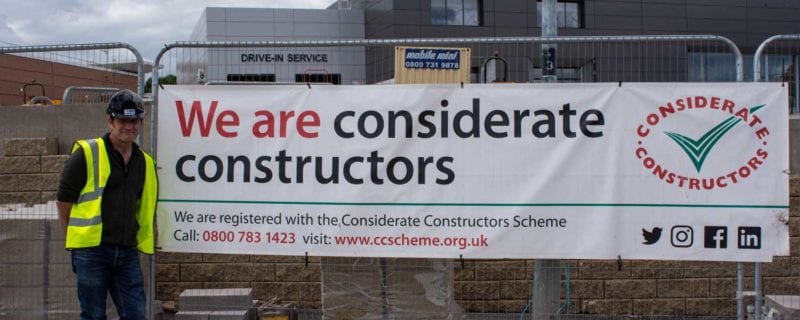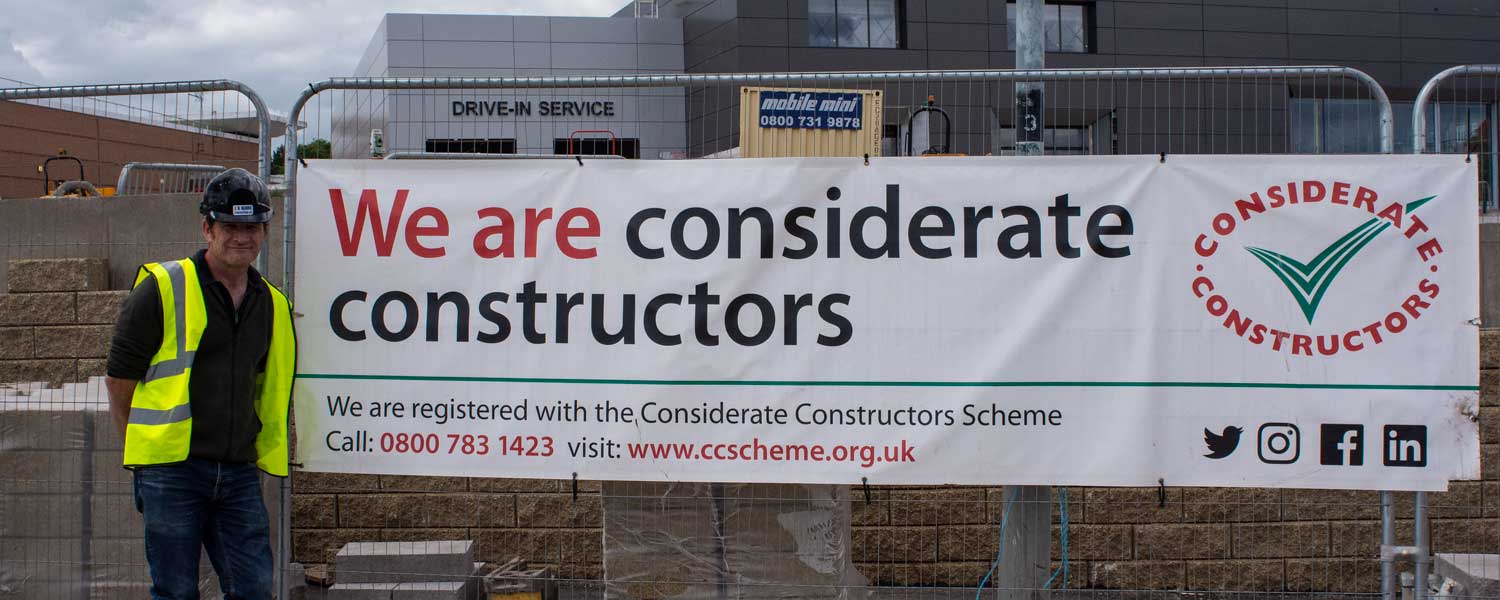 Through engagement with the CCS we aim to play our part in improving the image of the construction industry.