J A Burke has been successfully trading for 25 years
Over that time we have worked hard to establish ourselves as one of the country's leading full service sub-contractors for groundworks, civil engineering and construction.
Today we continue to expand and develop whilst remaining true to the values of our family run business – a dedication to the wellbeing, safety and training of our employees which ensures our clients receive the highest standards of work, skill and commitment.
We have built long standing relationships with some of the leading construction companies across the UK and have worked on schemes of varying size from £50,000 to over £3 million, becoming a preferred groundworks contractor to clients such as Morgan Sindall, Speller Metcalfe, Willmott Dixon and Aldi UK.
Sectors worked in include retail, leisure, health and residential.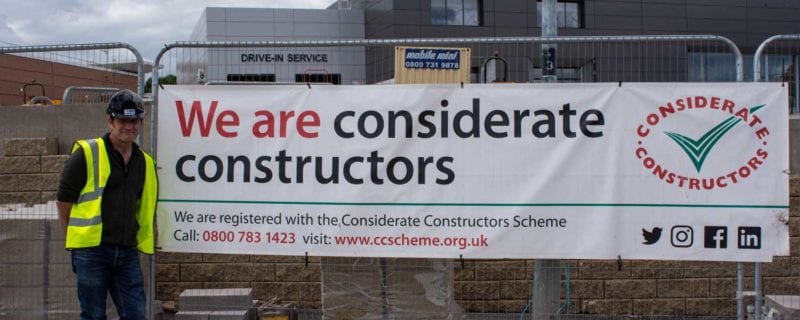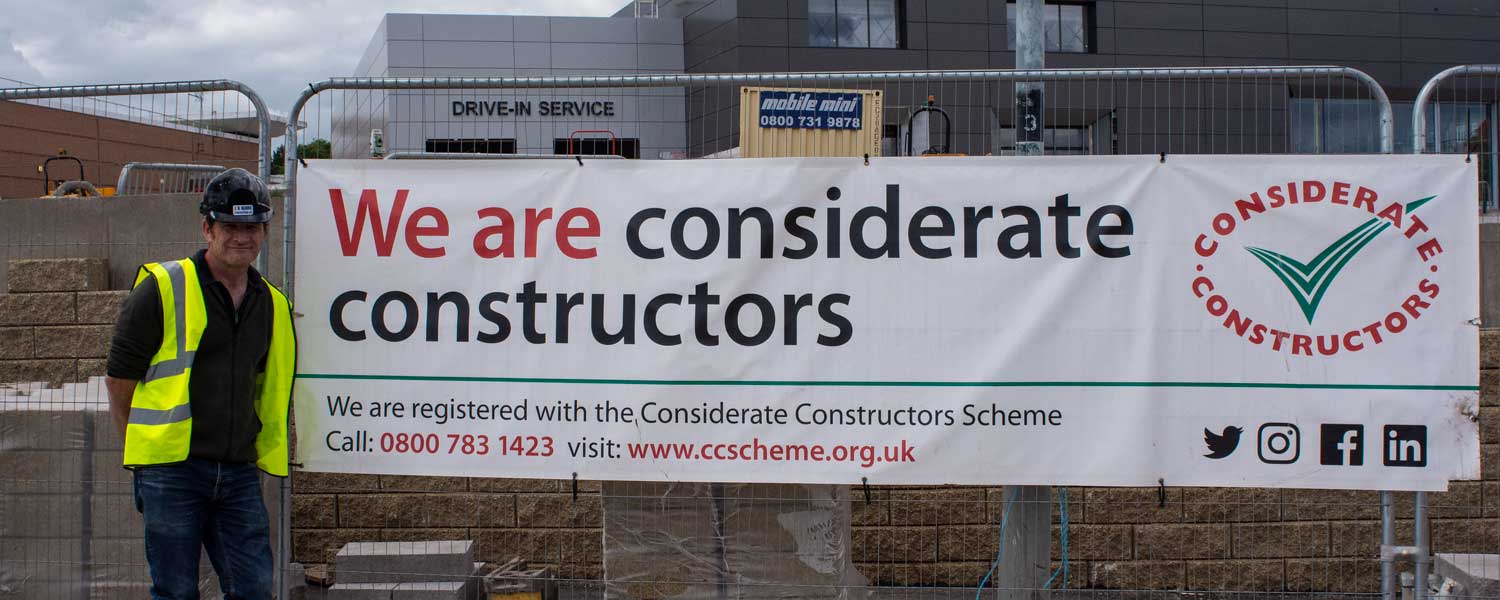 We are part of the Considerate Constructors Scheme which encourages best practice beyond statutory requirements. The scheme covers four key areas; Appearance, ensuring sites are professional and well managed. The Environment covering sustainability, minimising waste, protecting the landscape, wildlife and water courses. Safety, ensuring high levels of safety for everyone. And lastly Valuing the Workforce, through respect, education and high health and welfare standards.
J A Burke are my preferred groundworks contractor. We have worked together on different schemes ranging from £4m to £28m for well over 15 years. They have developed into a class 1 subcontractor, all operatives are carefully chosen and hand-picked at director level. They operate with a fully qualified workforce who show excellent due diligence with regards to safety, quality and the needs of their client. I would fully endorse J A Burke and look forward to working with them again in the future.
Malcolm Flute, Project Manager, Morgan Sindall
Latest News – Projects
James Burke
Groundworks to the new Christ Church Academy in Yardley Wood, Birmingham are underway. The groundworks package worth approx £1.25m will see us working together with Willmott Dixon, aiming to deliver another successful project. Works [...]
Latest News – Community
James Burke
Last night, Thursday 4th October, JAB attended the Willmott Dixon Midlands Partner Awards 2019. This was the fourth year the event has been held and the first that JAB have had the privilege of [...]
Latest News – Training
James Burke
Changing the Perception of Construction Careers It's widely known that the UK Construction Industry has been suffering from a skills shortage for a number of years. This deficit seems set to continue as many younger [...]