Coppice Primary School, Wythall, a very friendly local school to us were trying to raise funds for their play area.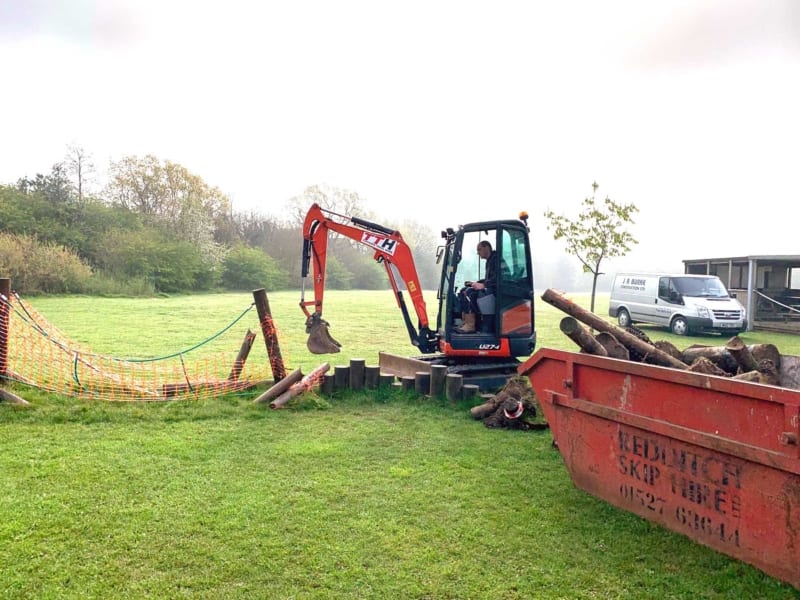 The old timber play area was rotten and felt to be a danger to the children. The area had been fenced off as it was unsafe, stopping the children enjoying their outside area.
The school were trying to raise funds to replace it so they could open up the play area again.
With budget cuts the school did not have the spare funds to do the work themselves so J A Burke went one better and just got the job done!
The only problem was that all our equipment was out on various sites as we are incredibly busy at the moment but our good friends Tippers Tool Hire stepped in too and donated a "digger for the day".
Both firms believe it is really important we support our community and this was a great opportunity for us to make school time enjoyable for local kids again.
Massive thank you to all involved and Tippers for donating the digger, you have made a lot of children very happy as they can now use the playing field again for the summer time.
Coppice Primary School, Wythall, Shawhurst Road, B4